SAN DIEGO WEDDING PLANNER COST - HOW MUCH DOES IT COST TO HIRE A WEDDING PLANNER IN SAN DIEGO, CA?
San Diego wedding planner cost depends on the level of service you book. The starting price for a professional day of coordinator would be around $1000 while hiring a full-service planner is likely to cost a few thousand dollars. The cost of hiring a wedding planner in San Diego, CA might seem pricey. However, in most cases, it's totally worth it. Wedding planners actually do a lot more work than most soon-to-be-married couples can realize. Some of the most common responsibilities of a wedding planner include event timeline preparation, general advice, consulting, referrals, directing all important events, being the main point of contact for all parties involved, confirming arrival and coverage times for all of your vendors, distributing final payments, gratuity, etc. Some wedding planner might also provide help with wedding venue selection and/or creative decorations.
Our company offers affordable wedding planning packages that start at just $1995. We also offer very unique all-inclusive wedding packages that bundle wedding photography, videography, DJ/MC, lighting design, planning and coordination. There are many benefits of hiring the same company to provide multiple services for your wedding day. It saves couples plenty of time and money. Moreover, wedding vendors provided by the same company are more likely to be comfortable working together as one team and helping each other out. If you're getting married in San Diego, CA, we would like to encourage you to get in touch with us so we can set up a free video consultation to discuss your wedding details. Whether you're looking for full wedding planning package or just a day of coordinator, we've got you covered!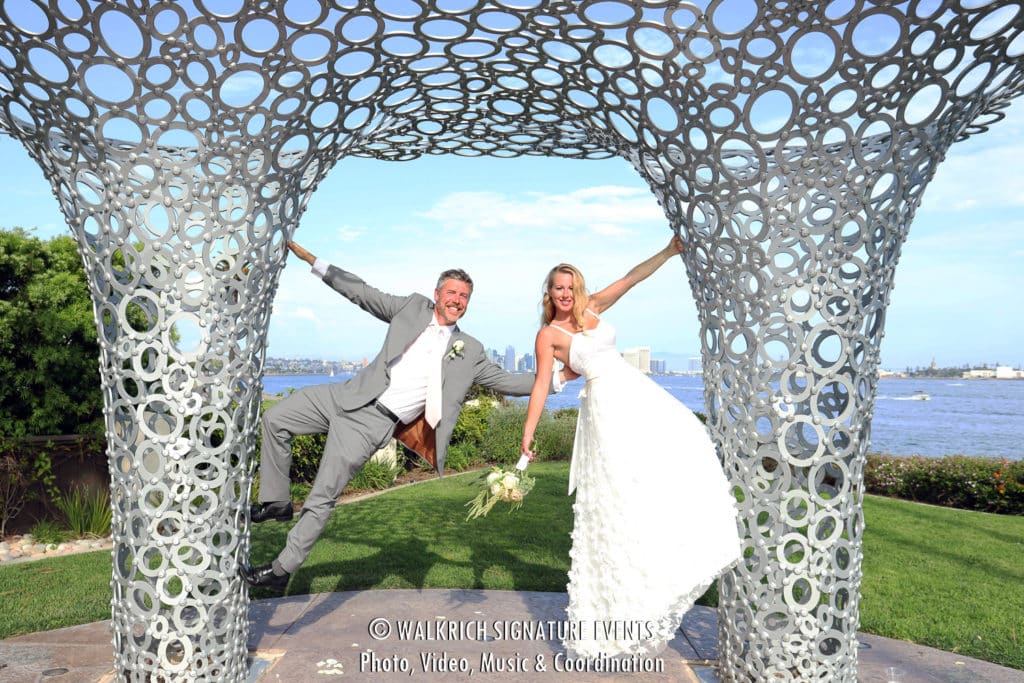 SO WHAT IS THE PROCESS OF HIRING WEDDING PLANNERS IN SAN DIEGO?
The first step is to check out our short introduction video located on this page. The 2nd step is to view our wedding planning package, which is listed below. The 3rd and final step is to get in touch with us so we can start the planning process.
Advance pro planning and day-of coordination by Walkrich Signature Events
​​– Directing all important events and being the main point of contact.
​​– Timeline/agenda preparation, general advice, consulting and vendor referrals.
​– We guarantee to respond to all emails and phone calls within 24 hours.
– Confirming arrival/setup and coverage times for every vendor.
– Distributing final payments and tips to all parties involved.
We understand that the cost of hiring wedding planners in San Diego may be higher than you expected. However, event planning is not as easy as it might seem at first and requires a lot of work. We do our best to keep our pricing as low as possible. We understand how special your wedding day is and we are always ready to do whatever it takes to make sure you as a couple, your family and friends have the best experience throughout the day. Our services and work samples have been featured on many different social media platforms. Our business is based locally near San Diego, CA. You may request a quote or simply email us for more information. Unlike an average wedding planning company, we respond to all inquiries almost immediately and keep in close contact with every single client. Our San Diego wedding planners are available to travel to weddings anywhere in Southern California.